Founded in 1989, Ashley-Edison (UK) has evolved to become one of the world's leading specialist providers of AC Voltage Stabilizers and associated power line conditioning solutions.

From the blistering heat of the Arabian Desert to the subzero temperatures and remoteness of Caucasian mountains, Ashley-Edison (UK) Voltage Stabilisers and Power Line Conditioners can be found safeguarding vital electrical and electronic equipment against damaging voltage irregularities, all too common in today's incoming utility supply lines.
Our Voltage Control solutions ensure our Customers – from consumers and small businesses to the largest of global organizations – can be certain that their vital systems and manufacturing processes always receive a voltage supply that is stable and clean – free from the vagaries of the mains utility supply.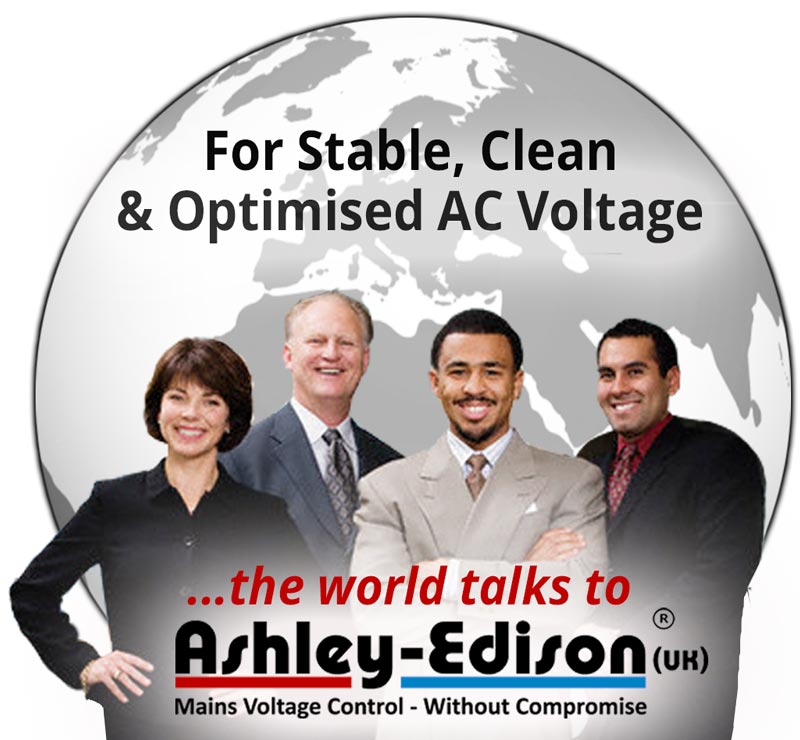 Unrivalled Experience & Breadth of Offering
The sheer span of capability available from Ashley-Edison (UK) tells its own story.
Every power protection solution we offer is backed by the unrivalled experience we have gained in world markets over the last 30 years or so. In that time, our unique design innovations have set new performance levels and the breadth of our offering has broadened to accommodate the needs and ever demanding requirements of our growing Client base.
Today, where performance is everything, whatever your AC mains supply problem Ashley-Edison (UK) have the ability to offer a solution from our extensive range of standard and custom-built products.
Our UK specialist design team, supported by engineers from our purpose-built ISO 9000 certified assembly plants in the Far East, ensures Ashley-Edison (UK) is able to deliver QUALITY voltage control solutions, manufactured and supplied at affordable globally competitive prices.
The Quality of our offering and service is the underlying principle that drives us in all aspects of our endeavours. Only by delivering solutions with exceptional long-term performance are we able to consistently grow our business and be able to endorse our product offerings with a truly market leading warranty of up to 5 years.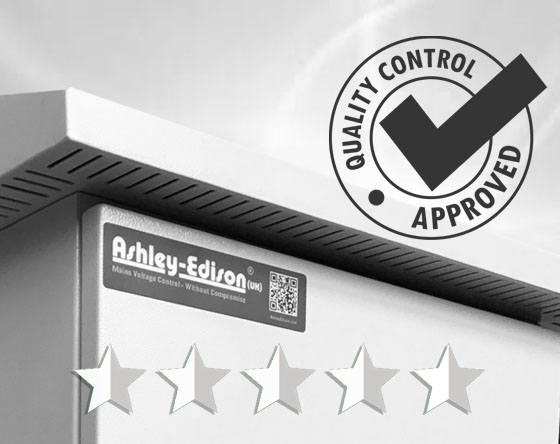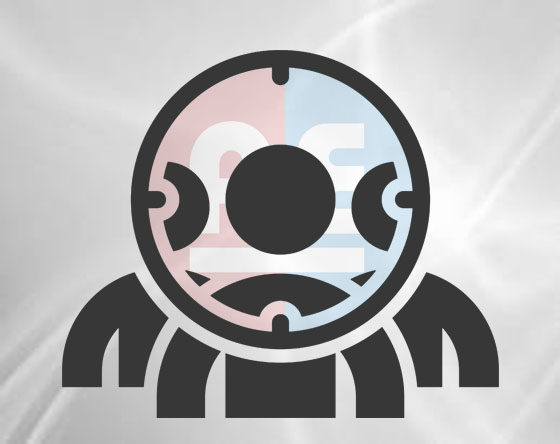 Customer-Centric Approach
With our corporate headquarters based in the UK, our international network of regional sales and support agents ensures we are able to stay close to our customers and be highly responsive to their changing needs.
We pride ourselves in the efforts we make to fully understand our customers' requirements. We meet these requirements by providing a carefully tailored portfolio of relevant, affordable market-leading products and services. All staff, at all levels of our business, are empowered to make decisions that ensure our business and offerings evolve as our customers' requirements change.
Market Leading Specialist
Our uncompromising quest to ensure the breadth and Quality of our product offering and service, coupled with the unrivaled experience we have gained in identifying and solving the power quality issues and problems our Clients face, differentiates Ashley-Edison (UK) as a true market-leading specialist in its field.
That's what we mean when we say . . . .
Mains Voltage Control . . . Without Compromise.