3 to over 180 Amps
Manually Operated & Motorised
Variable Transformers
Looking for Variable Transformers that offer accurate, reliable and long lasting voltage control. Our range of Variable Transformers at Ashley-Edison (UK) are suitable for a wide variety of applications.
While today there are many modern alternatives to the Variable Auto Transformer for controlling voltage, the load tolerant nature of the Variable Transformer ensures that it is still the best and most reliable method of control for a large variety of applications where step-less control of a distortion-free AC output and dependent parameters are essential.
Our endurable ranges of Single & Three Phase Variable Transformers deliver an efficient and trouble free method of varying AC voltages and are available with either manual or motorized control.
Typical uses include quality control testing, electronic equipment burn-in, low voltage performance evaluation, DC rectifier / regulator analysis or other industrial and engineering applications.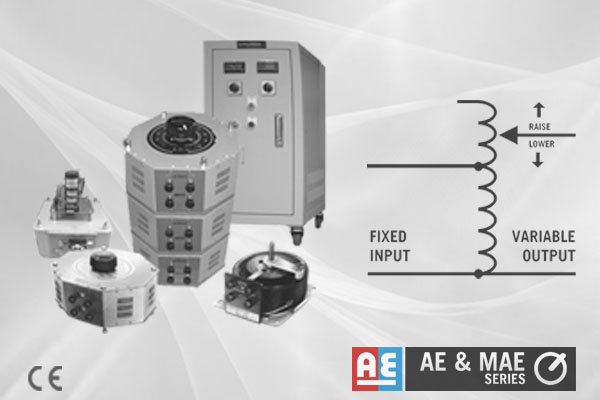 To learn more about our range of  Manually Operated and Motorised Variable Transformers available from Ashley-Edison (UK), please check out the following listings, or download the brochure below:
Variable Transformers available